3 tips that will add value to your home for sale.
There is no doubt that a good is one of the most important assets that the people who count. Regardless of a state or a house, proper maintenance and periodic improvements can help maintain and raise its value within the market. Today we present practical practices that we suggest if you are interested in selling your house, so you can add more value to your property.
Central station alarm security system
All families deserve to feel safe in their own home and the good news is that current home security systems are more affordable and flexible than ever. It has been observed in robbery reports that installing a security camera on the outer door acts as a deterrent and also helps to identify suspects who have been burglarized on their property for theft or vandalism. In addition, this is a security measure, it is likely that the owners will benefit when they quote the insurance of a home at an even lower price. In fact, a qualified security system can save between 10% and 15% of the owners on their insurance policy.
Low cost improvements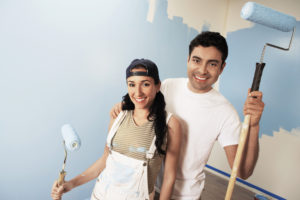 Sometimes, the smallest repair or renovation work can mean a great improvement in the appearance of a home. For example, in houses with carpets, a deep and effective cleaning to eliminate the problems of floor coverings. We also suggest that you consider a new layer of paint on the walls.
Other economic repairs include the renovation of your lighting system, the lining of the old kitchen cabinets and the pressure washing of the exterior and the concrete surfaces that surround the home. These actions do not cost a fortune.
However, these projects can be completed relatively quickly. Even if you consider it, you can decide to make these changes for yourself.
Professional landscaping and lawn maintenance
When you want to add value and turn your home into an even more attractive place, professional landscaping and a well-tended lawn will surely do it. According to recent research, houses with well-tended lawns can achieve a higher price (from 5.5% to 12.7%) than houses that offer little or no gardening. Another advantage of using an experienced professional landscaping company is that they help keep the property as safe as possible: overgrown bushes and shrubs can threaten the safety of the home by offering thieves and vandals the ideal hiding place. Another benefit of hiring a professional service is that they can provide advice and gardening services to maximize the privacy and beauty of your property.
As qualified real estate agents that we are in OAISA, it is our duty to give you this clear message about the benefits of home improvements and how they help protect the capital you have already invested in your residence. If you are thinking about putting your house for sale, we suggest you make your home attractive and cozy so that it is sold faster and at a higher price. If the sale is not in your plans, these improvements will make your home more welcoming to you and your family, and that will win in terms of goodwill.
Source: Blog Vivanuncios.